On the 24th November the Australian Studies Centre (ASC) at Universidad ORT Uruguay (ORT) will be inaugurated. Australian Ambassador to Argentina, Paraguay and Uruguay, Noel Campbell and Austrade's Senior trade and investment commissioner (Andean Latin America), Shannon Powell will attend the event.
The ORT-ASC is an academic institute for the study of Australian history, politics, international relations, economics, business, society, education, culture and literature. The Centre aims to strengthen the links between Australia and the region, particularly with Uruguay and it is totally interdisciplinary in its structure and activities. The ORT-ASC welcomes working with researchers, students and academics in any field of study in Australia helping to cement intellectual links between the two regions.
The Centre is initially funded by Petrel Energy and Universidad ORT Uruguay and counts with the support of the Australian Embassy in Argentina, Paraguay and Uruguay, the Uruguayan Embassy in Australia, Austrade and the Chamber Uruguay Australia.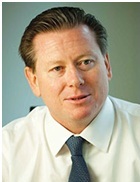 We interviewed David Casey, Petrel's Managing Director, to understand the motivations that led his company to support the first Australian Studies Centre in Latin America to be established in Uruguay.
Why is Petrel Energy making the initial and leading contribution to the foundation of an Australian Studies Centre in Uruguay?
Given our industry is continually at the forefront of technological advances it is important to recognize that education is critical to this continuing and we see this as one way, an initial step, to supporting this information exchange in Uruguay. For this to be successful requires cooperation at numerous levels and we see a Studies Center of this type as an initial way of contributing to this process. While Petrel is an Australian company we feel it's important to be a part of the community and ensure that that we contribute in areas outside our specific industry.
What assets does Petrel Energy hold in Uruguay?
Petrel Energy holds extensive oil and gas exploration leases in Uruguay and is about to embark on a four well drilling program to test the region for commercial resources.
Uruguay is keen to discover new oil and gas resources as the country is a significant energy importer, with a substantial impact on the nation's balance of payments. Petrel chairman, Alex Sundich, said in a recent statement to the ASX, that Petrel is, "seeking to confirm the significant oil and gas upside in the company's Uruguay acreage, as evidenced by the company's independently certified oil and gas resources. The primary objectives of the drilling program will be to test source rock quality and extent – i.e. "resource upside" and conventional reservoir quality and extent."
"Importantly, while not the primary objective, we are also fortunate that 3 of the 4 wells being drilled are targeting structures identified by seismic with potential for oil and gas trapped in either the same sequence or up-dip of oil shows and/or oil weeping from core samples, while the fourth is targeting a very material AVO gas anomaly."
What is your vision about the relevance and importance of an Australian Studies Centre at Universidad ORT Uruguay?
Petrel Energy's vision is to successfully explore for and potentially develop commercial oil and gas assets in Uruguay. Petrel takes great pride in becoming the founding contributor of the Australian Studies Centre in Uruguay to provide opportunities for Universidad ORT Uruguay, undergraduate and postgraduate students to develop a deeper mutual understanding of the social, political and economic issues between Australia and Uruguay.
What is the aim of the Australian Studies Center?
The Australian Studies Center, being established in Uruguay and supported by Petrel Energy Ltd with an initial donation of USD$50,000 aims to organise academic activities about Australian topics and their relationship with the region, with the participation of Australian academics and speakers, promote faculty and students' exchange programs between both countries, develop courses on key areas of study that are relevant topics in Australia and Uruguay, develop comparative research projects between Australia and the region and collaborate with the activities of the Chamber Uruguay Australia, the Australian Embassy, and the Uruguayan Embassy in Australia.
How are these closer ties between Australia and Uruguay being developed?
Diplomatic, business and political ties between the two countries are growing. Australian Governor General, The Honorable Sir Peter Cosgrove, recently visited Uruguay's capital city Montevideo where met the President, and received the keys to the city from Mayor Daniel Martinez as recognition of the growing relationship between the two countries. This was the first visit to Uruguay by an Australian Governor General. Mr Cosgrove said that Petrel Energy's support of the Australian Studies Centre will contribute to better understanding between the two countries and pledged to promote the construction of a public school that bears the name of Uruguay on his return to Australia.
What is Petrel Energy role in developing these growing links between the two countries?
Petrel Energy has very strong links in Uruguay. We view our support of ORT Australian Studies Centre as a very tangible way of demonstrating our support for the country and a sign of our commitment to building a strong business for the future in Uruguay. Petrel also supports initiatives in Australia supporting closer ties with Uruguay and is a Patron member of the Australian-Latin American Business Council (ALABC).